Concert in Cardiff

Yesterday, the band performed its first show of the year in
Cardiff
. Check out the setlist for the whole tour on the previous update. Jack has posted
a video
from this first date on his
Facebook
account. Watch it below.
The
first picture
from this
show
was added to the gallery. I have also posted many pictures from various
social networks
, two
photoshoots
as well as
scans
from
Kerrang! Magazine
, in which Alex and Josh Franceschi are talking about Valentine's Day.
Posted by
Moe
on 10 Feb 2015
Arena tour: Something's Gotta Give and setlist

Check out
the setlist
of the band for the United Kingdom arena tour with the British band You Me At Six below.
A Love Like War
Lost In Stereo
Heroes
Stella
Damned If I Do Ya (Damned If I Don't)
Forget About It
The Irony Of Choking On A Lifesaver
Weightless
Therapy
Somewhere In Neverland
Backseat Serenade
Time-Bomb
Something's Gotta Give
The Reckless And The Brave
Dear Maria, Count Me In
You can now watch and listen to the new addition to the setlist,
Something's Gotta Give
, below.
Interview and pictures

The website
Rock Sound
has posted
a video
in which Alex and You Me At Six singer
Josh Franceschi
have to answer questions about the other band. Watch it below.
A few
pictures
were posted on
Twitter
by Jack and Rian, you can now check them out in our gallery. I have also added two pictures of the band
in the studio
with Blink-182
Mark Hoppus
.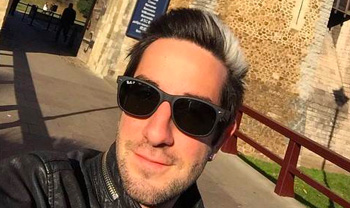 Summer Sonic 2015

This morning, it was announced that All Time Low will play the Japanese festival
Summer Sonic
this summer, on the
16th and 17th of August
in Tokyo and Osaka. They will share the stage with numerous artists such as Pharrel Williams, Imagine Dragons and Echosmith.
Intro
Last night, the band posted a mysterious video entitled Intro. It may be the video they will use before going on stage for the arena tour with You Me At Six starting this week. Watch it below.


Interviews: Alex and Josh Franceschi

Alex and
Josh Franceschi
from the British band You Me At Six got to be
interviewed
by many different websites when they were in London last month. Two of these interviews were posted on YouTube. In the first one, they are talking about their arena tour, which will start in Cardiff on Monday. In the second one, they are sharing the best life advice they got for their bands. You can watch
the videos
below.
Posted by
Moe
on 07 Feb 2015
Chart Show Chat (Rian and Alex)

Alex and Rian were recently
interviewed
by the YouTube channel
Chart Show TV
to talk about their new single Something's Gotta Give and their upcoming album Future Hearts. Watch
the video
below.
Posted by
Moe
on 06 Feb 2015
Throwback Thursday: Richmond 2009

For this week's
Throwback Thursday
, I have added many pictures from a show in
Richmond
back in
2009
, when the band had just released the album Nothing Personal. The song featured this week is from that album:
Lost In Stereo
.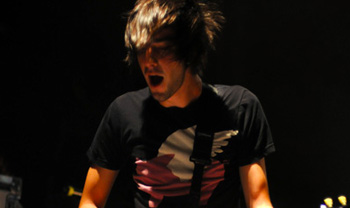 Posted by
Moe
on 05 Feb 2015
All Things Warped and pictures

The brand
Ernie Ball
has just posted
a video
which was taken during the Warped Tour. Bayside's frontman Anthony Raneri got to interview Zack to talk to him about All Time Low. Watch the video below.
A few
pictures
which were posted on the social networks within the last few days are now in the gallery. I have also posted a picture of Zack
in the studio
a few months ago. Here is a recap: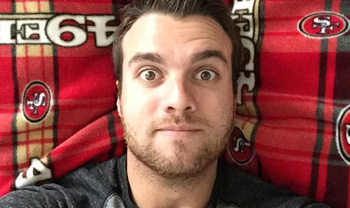 Posted by
Moe
on 05 Feb 2015
<< Previous ... 2 ... 4 ... 6 ... 8 ... 10 ... 12 ... 14 ... 16 ... 18 ... 20 ... 22 ... 24 ... 26 ... 28 ... 30 ... 32 ... 34 ... 36 ... 38 ... 40 ... 42 ... 44 ... 46 ... 48 ... 50 ... 52 ... 54 ... 56 ... 58 ... 60 ... 62 ... 64 ... 66 67 68 69 70 71 72 73 74 75 76 77 78 79 80 81 82 Next >>