Acoustic: Something's Gotta Give
When All Time Low was in New Zealand, the band performed an acoustic version of the song Something's Gotta Give. Watch it below.


Posted by
Moe
on 18 Mar 2015
Videos of Jack
When the band was in Utrecht, the website DutchScene got to interview Jack. In the video, he is talking about Future Hearts and the upcoming DVD. Watch it below.





The website U18 posted a video of Jack in which he is talking to the fans who are going to see the band in Spain in June.


Posted by
Moe
on 16 Mar 2015
Utrecht: Update video and pictures

Yesterday night, the band performed a sold-out show in the Netherlands for their first headlining date in Utrecht. Watch the
update video
of this show below.
The
first pictures
from this show in the Netherlands were posted on the Internet, and you can now find them in our gallery.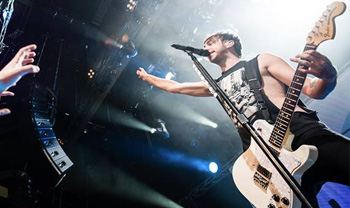 Posted by
Moe
on 12 Mar 2015
Throwback Thursday: Santa Monica 2007

For this week's
Throwback Thursday
, I have added many pictures from an
acoustic performance
which the band did in
Santa Monica
back in
2007
.
Check out a video in which Alex and Zack are performing the song
Remembering Sunday
.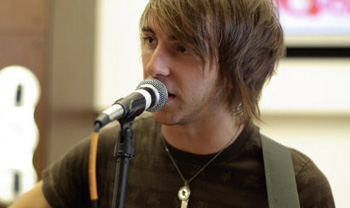 Posted by
Moe
on 12 Mar 2015
Netherlands: Press conference
Watch the press conference for the album Future Hearts, which will take place in the Netherlands at 3pm CET, below.

Edit: The conference is now over. Watch it again below.


Posted by
Moe
on 11 Mar 2015
<< Previous ... 2 ... 4 ... 6 ... 8 ... 10 ... 12 ... 14 ... 16 ... 18 ... 20 ... 22 ... 24 ... 26 ... 28 ... 30 ... 32 ... 34 ... 36 ... 38 ... 40 ... 42 ... 44 ... 46 ... 48 ... 50 ... 52 ... 54 ... 56 ... 58 ... 60 61 62 63 64 65 66 67 68 69 70 71 72 73 74 75 76 77 78 79 80 ... 82 Next >>