Utrecht: Update video and pictures

Yesterday night, the band performed a sold-out show in the Netherlands for their first headlining date in Utrecht. Watch the
update video
of this show below.
The
first pictures
from this show in the Netherlands were posted on the Internet, and you can now find them in our gallery.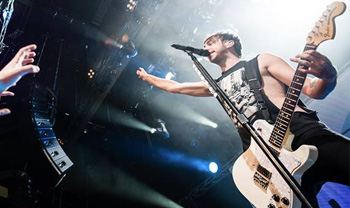 Posted by
Moe
on 12 Mar 2015
Throwback Thursday: Santa Monica 2007

For this week's
Throwback Thursday
, I have added many pictures from an
acoustic performance
which the band did in
Santa Monica
back in
2007
.
Check out a video in which Alex and Zack are performing the song
Remembering Sunday
.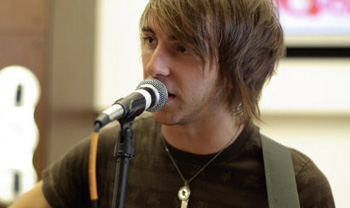 Posted by
Moe
on 12 Mar 2015
Netherlands: Press conference
Watch the press conference for the album Future Hearts, which will take place in the Netherlands at 3pm CET, below.

Edit: The conference is now over. Watch it again below.


GIEL!: Interview and songs

This morning, All Time Low was at the Dutch radio show
GIEL!
for
an interview
and to perform some of their songs live. Alex explained that the band is still waiting before playing their new single
Kids In The Dark
live for the fans to learn it.
Check out
the various videos
below. The band played the songs
Something's Gotta Give
,
Backseat Serenade
and
The Reckless And The Brave
.
Click
this link
to watch an extra video of the band posted on the radio's Twitter account.
Milan: Video and pictures

Last Monday, All Time Low performed the
first show
of their European tour in Milan. Yesterday, the band posted
the update video
of the show, which you can watch below.
The
first pictures
from this concert in Italy were added to the gallery. I've also posted a few pictures which were posted on various
social networks
.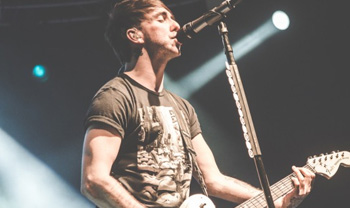 Kids In The Dark: Music video

Check out
the music video
for the second single to be featured in All Time Low's upcoming album
Kids In The Dark
below.
You can also check out
numerous screen captures
from the
video
in the gallery.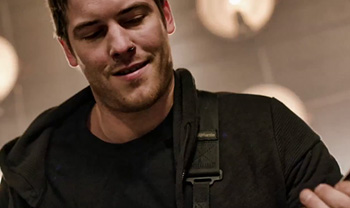 x80 :
Clips
>
Kids In The Dark
>
Captures
Posted by
Moe
on 10 Mar 2015
European tour: Setlist

Check out
the setlist
that All Time Low played yesterday in Italy. The band will play these songs for their whole European tour.
Lost In Stereo
Stella
Heroes
A Love Like War
Damned If I Do Ya (Damned If I Don't)
The Irony Of Choking On A Lifesaver
American Idiot
Weightless
Remembering Sunday
Therapy
Somewhere In Neverland
Backseat Serenade
Time-Bomb
Something's Gotta Give
The Reckless And The Brave
All The Small Things
Dear Maria, Count Me In
Posted by
Moe
on 10 Mar 2015
Kids In The Dark
Posted by
Moe
on 09 Mar 2015
<< Previous ... 2 ... 4 ... 6 ... 8 ... 10 ... 12 ... 14 ... 16 ... 18 ... 20 ... 22 ... 24 ... 26 ... 28 ... 30 ... 32 ... 34 ... 36 ... 38 ... 40 ... 42 ... 44 ... 46 ... 48 ... 50 ... 52 ... 54 ... 56 ... 58 59 60 61 62 63 64 65 66 67 68 69 70 71 72 73 74 75 76 77 ... 79 Next >>