Throwback Thursday: Freehold 2010

For this week's
Throwback Thursday
I have added a few pictures from an acoustic show which All Time Low played at
Bamboozle Roadshow
in
2010
.
As for the video of the week, watch a cover of Taylor Swift's
Love Story
.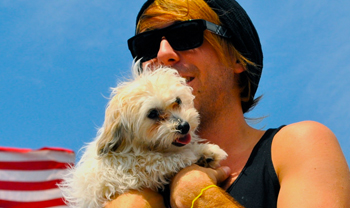 Posted by
Moe
on 25 Jun 2015
Summer Sonic 2015: Video from Alex

On the
15th and 16th of August
, All Time Low will be back in Japan to play the festival
Summer Sonic
, which will take place in Tokyo and Osaka. So, Alex shot a
short video
in which he is telling his Japanese fans how excited he is to go back. Watch it below.
Posted by
Moe
on 25 Jun 2015
Alternative Press: APMAs issue

The latest issue of
Alternative Press
dealing with the upcoming
Alternative Press Music Awards
was released, and Jack and Alex are featured on one of the covers. Check out their cover
in our gallery
and buy the magazine by clicking
this link
.
Watch
a video
for the new issue below.
Posted by
Moe
on 22 Jun 2015
Happy birthday Jack!
Today Jack is celebrating his
27th birthday
and Oh Calamity would like to wish him a
happy birthday
! We wish also wish him the best and hope he had a nice day in the South of France.
Posted by
Moe
on 18 Jun 2015
Europe: Update video and pictures

This week All Time Low have played their first Spanish dates in years. The band has posted
an update video
of the show which took place yesterday in
Madrid
. Watch it by clicking the picture below.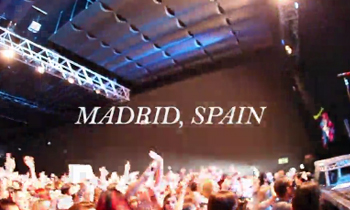 The
first pictures
from this Spanish show were added to the gallery. I have also posted many pictures from the European festivals which were taken by
Tom Falcone
.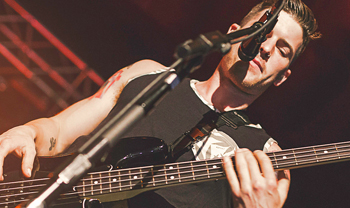 Posted by
Moe
on 17 Jun 2015
European festivals: Interview and pictures

Last weekend All Time Low were at the Swiss festival
Greenfield Festival
. Rian and Jack were
interviewed
in the afternoon and they shared many anecdotes. Watch
the video
by clicking the picture below.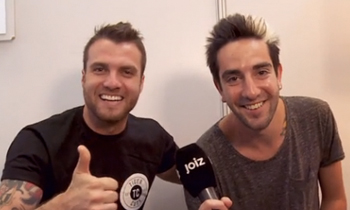 Many
new pictures
from the Austrian festival
Nova Rock
were added to the gallery. Check out the recap below.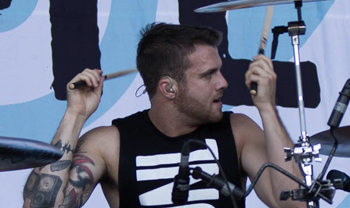 Posted by
Moe
on 16 Jun 2015
South American dates

All Time Low have just announced
new tour dates
in
South America
(Brazil and Chile) in September 2015. Check out all the dates below.
9 September 2015: EX OZ - Santiago, Chile
11 September 2015: Cine Joia - Sao Paulo, Brazil
12 September 2015: Rio De Janeiro, Brazil
13 September 2015: Opiniao - Porto Alegre, Brazil
Posted by
Moe
on 16 Jun 2015
<< Previous ... 2 ... 4 ... 6 ... 8 ... 10 ... 12 ... 14 ... 16 ... 18 ... 20 ... 22 ... 24 ... 26 ... 28 ... 30 ... 32 ... 34 ... 36 ... 38 ... 40 ... 42 43 44 45 46 47 48 49 50 51 52 53 54 55 56 57 58 59 60 61 ... 63 ... 65 ... 67 ... 69 ... 71 ... 73 ... 75 ... 77 ... 79 Next >>