Concert in Manila

Yesterday All Time Low played a sold out show in Manila, Philippines. The website
MYX Philippines
posted
a video
of the band performing on stage, which you can watch by clicking the picture below.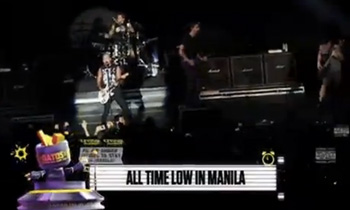 The
first pictures
from the show, taken for the website MYX Philippines, were posted in our gallery. Check them out.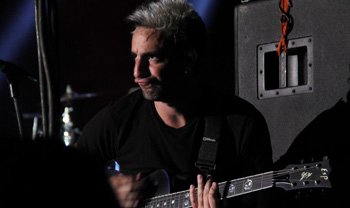 Posted by
Moe
on 13 Aug 2015
Alternative Press Music Awards: All-access recap video
This week, Alternative Press has posted
an all-access recap video
from last month's
Alternative Press Music Awards
in Cleveland, OH. In the video, we can see Jack and Alex hugging their friends in Simple Plan, Zack being photographed and All Time Low performing on stage. Watch it below.
Posted by
Moe
on 11 Aug 2015
Social media update

All Time Low will perform a show in Hawaii on Sunday. Meanwhile, the musicians have been enjoying their free time with their friends and families. You can watch
a video
showing Jack watching the ocean below.
A great amount of
pictures
were added on various
Instagram
accounts in the past few days. You can find them all in our gallery!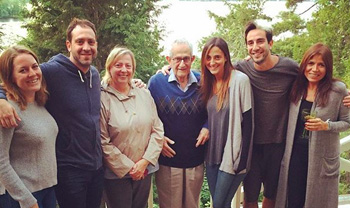 Posted by
Moe
on 07 Aug 2015
Throwback Thursday: Baltimore 2014

For this week's
Throwback Thursday
I have added many pictures taken in
2014
on the
A Love Like Tour
in Baltimore.
As for the video of the week, watch All Time Low perform the song
Guts
below.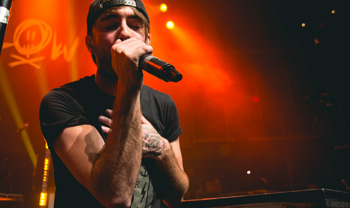 Posted by
Moe
on 06 Aug 2015
Rider: All Time Low request a puppy in their dressing room

The Brazilian website
Popload
recently posted
an article
pointing out the weird requests made by All Time Low for their upcoming show in São Paulo in September. You can read the text translated by Oh Calamity below.
Four hundred black towels, a dozen of orchids, honey, a bowl of quinoa salad with mango, changing the toilet seat every time another member goes to the bathroom, the costumes of the seven dwarfs? All Time Low want none of the things mentioned above.

The first item on the long list of demands given by the emo pop band All Time Low, who will play a show at Cine Joia in São Paulo on the 11th of September, is, even before French fries and tortillas… A puppy.

"Yes, a puppy" the band writes for those who find this request strange and do not take them seriously.

The band from Baltimore will come to Brazil for a tour to promote their sixth album "Future Hearts", which came out in April. The band, which still sells a lot of albums in spite of the decline of the emo genre, will also play a show at Sacadura 154 in Rio de Janeiro on the 12th of September.
Posted by
Moe
on 06 Aug 2015
The Grove: Full acoustic set

The website
Front Row Live Entertainment
posted
a video
of All Time Low's
full acoustic performance
at The Grove last week. You can watch it below.
A few
new pictures
from this acoustic performance were added to the gallery. Check them out!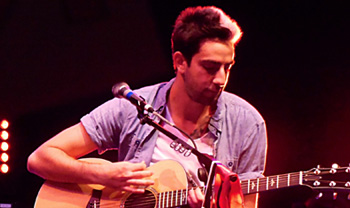 Posted by
Moe
on 03 Aug 2015
Tumblr: Over 1,000 followers!

A few days ago, we reached
1,000 followers
on
Tumblr
! We created the blog three months ago to share our edits of the latest pictures posted in our gallery and we are already in the top 10 blogs on All Time Low. We would like to thank you for that. If you want to follow us, click
this link
.
Feel free to ask us any question by clicking the category 'Messages' at the top of the Tumblr page.
You can also follow us on
Twitter
and turn on our notifications to get the latest news posted on the website! Our Twitter account is
@ohcalamitynet
.
Posted by
Moe
on 02 Aug 2015
Cover: Alex sings Ellie Goulding's 'Love Me Like You Do'

When All Time Low stopped by
SiriusXM
a few months ago, Alex played
a cover
of Ellie Goulding's
Love Me Like You Do
. You can listen to and watch his brilliant performance in the video below.
Posted by
Moe
on 31 Jul 2015
<< Previous ... 2 ... 4 ... 6 ... 8 ... 10 ... 12 ... 14 ... 16 ... 18 ... 20 ... 22 ... 24 ... 26 ... 28 ... 30 ... 32 ... 34 ... 36 ... 38 ... 40 41 42 43 44 45 46 47 48 49 50 51 52 53 54 55 56 57 58 59 ... 61 ... 63 ... 65 ... 67 ... 69 ... 71 ... 73 ... 75 ... 77 ... 79 ... 81 ... Next >>