Dates: Canadian Future Hearts Tour

All Time Low have just announced that they will go to
Canada
for their
Future Hearts Tour
in September. Check out the dates below.
17 September 2015: State Theatre - Portland, ME
18 September 2015: Metropolis - Montreal, Canada
22 September 2015: Garrick Centre - Winnipeg, Canada
23 September 2015: O'Brian's Event Centre - Saskatoon, Canada
24 September 2015: Union Hall - Edmonton, Canada
25 September 2015: MacEwan Ballroom - Calgary, Canada
27 September 2015: Vogue Theatre - Vancouver, Canada
Posted by
Moe
on 08 Jun 2015
Fly 92.3 Summer Jam
Yesterday All Time Low performed at
Fly 92.3 Summer Jam
, where they met with a few friends of theirs. Alex got to sing karaoke with
Jake Miller
. Watch their rendition of
Billionaire
by clicking the picture below.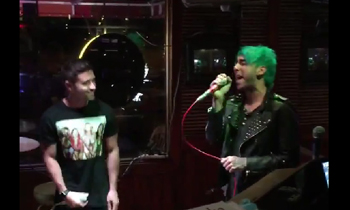 Check out the short
setlist
which the band played at the festival below. I have also added
the first pictures
from the festival: a
meet & greet
with the fans.
Satellite
The Irony Of Choking On A Lifesaver
Lost In Stereo
Stella
Damned If I Do Ya (Damned If I Don't)
Weightless
Something's Gotta Give
Kids In The Dark
Dear Maria, Count Me In
Posted by
Moe
on 07 Jun 2015
Fly 92.3: Interview with Alex

Today All Time Low are set to play the festival
Summer Jam
in Albany, NY. The radio
Fly 92.3
got to interview Alex to talk about touring and the band. Listen to this
short audio interview
below.
Posted by
Moe
on 06 Jun 2015
#WordsCanHurt

When All Time Low was in Milwaukee, WI, Alex and Jack shot
a video
in which they are warning us about the dangers of cyber bullying. Watch the video below and tweet the hashtag
#WordsCanHurt
.
Posted by
Moe
on 05 Jun 2015
Throwback Thursday: Indianapolis 2009

For this week's
Throwback Thursday
I have added a few pictures which were taken on the
Believers Never Die Tour Part Deux
, during which All Time Low was supporting Fall Out Boy in
2009
.
As for the video of the week, watch their performance of
Jasey Rae
.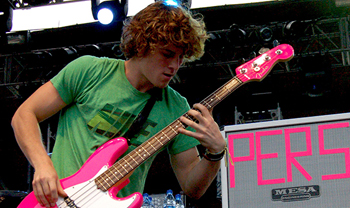 Posted by
Moe
on 04 Jun 2015
MTV interview

MTV
has recently interviewed All Time Low to talk about the Australian band
5 Seconds Of Summer
. Watch
the video
below.
Posted by
Moe
on 28 May 2015
Orioles: Alex sings the American national anthem

Yesterday Alex got to sing the
national anthem
for the
Orioles
, who are a baseball team from Baltimore. Watch
the video
of his performance below.
You can also check out all the
photos
from this appearance in our gallery.
Posted by
Moe
on 27 May 2015
Pictures at SiriusXM
Today All Time Low were at the
SiriusXM
studios to answer a few fan questions and play some songs. The
pictures
from this appearance are now in the gallery.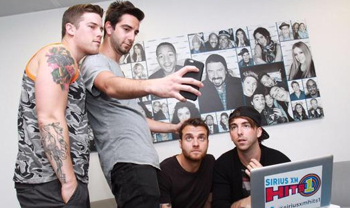 Posted by
Moe
on 27 May 2015
<< Previous ... 2 ... 4 ... 6 ... 8 ... 10 ... 12 ... 14 ... 16 ... 18 ... 20 ... 22 ... 24 ... 26 ... 28 ... 30 ... 32 ... 34 ... 36 ... 38 ... 40 ... 42 ... 44 45 46 47 48 49 50 51 52 53 54 55 56 57 58 59 60 61 62 63 ... 65 ... 67 ... 69 ... 71 ... 73 ... 75 ... 77 ... 79 Next >>