Lowell: Full concert, update video and pictures

Yesterday All Time Low performed their first show of the
Future Hearts Tour
in
Lowell
. The
full concert
was posted on the web, as was the
update video
from this first show. Watch them below.
The
first pictures
from the US tour, which were taken by
Thomas Falcone
, were posted in the gallery.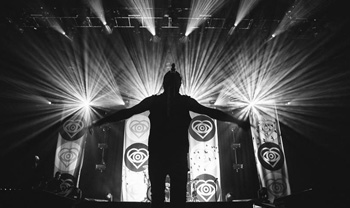 Posted by
Moe
on 16 Apr 2015
Future Hearts Tour: Setlist
Yesterday All Time Low kicked off their
Future Hearts Tour
across the United States and the band played three new songs off Future Hearts :
Satellite
,
Runaways
and
Missing You
. Watch them perform
Satellite
and
Missing You
below.
The band played a 19-song set yesterday. Check out
the setlist
below.
Satellite
The Irony Of Choking On A Lifesaver
Lost In Stereo
Stella
Six Feet Under The Stars
Damned If I Do Ya (Damned If I Don't)
Runaways
Somewhere In Neverland
Weightless
Therapy
Missing You
The Reckless And The Brave
A Love Like War (feat. Jenna McDougall)
Backseat Serenade
Time-Bomb
Something's Gotta Give
Kids In The Dark
Jasey Rae
Dear Maria, Count Me In
Posted by
Moe
on 16 Apr 2015
NME: Interview with Jack and Alex

NME
has posted
a new video
of Jack and Alex in which they are talking about their hometown Baltimore. Check out the video below.
Posted by
Moe
on 15 Apr 2015
US and UK charts: Future Hearts is number one

On Sunday, it was announced that Future Hearts was
number one on the charts
in the United Kingdom for the first time in the band's career. Today, as the band is getting ready for their
Future Hearts Tour
across their home country, some other good news were announced. All Time Low is also number one in the United States, which is another first in their career!
I would like to congratulate the band for this success, which they have earned for what is in my opinion the best album they have ever made. I wish them the best for the future, may it be full of surprises because they deserve it.
Posted by
Moe
on 15 Apr 2015
5 things you did not know about Alex

Rock Sound
has posted
the video
of Alex telling us
5 things we did not know about him
after being nominated by Rian. Watch it below.
Posted by
Moe
on 14 Apr 2015
Full video: Press conference in Paris (14.03.15)

One month ago, All Time Low performed a sold out show at Le Bataclan in Paris. Before the show, Oh Calamity, along with other French webzines, got to sit with Rian and Jack at
a press conference
to talk about Future Hearts and their European tour. Check out
the video
shot by Oh Calamity below.
Feel free to share the video with all your friends. A big thanks to Aurelie for the video.
Posted by
Moe
on 13 Apr 2015
Interviews: Rock Sound and Shazam

Two
new interviews
of All Time Low were posted on the web. In the first one, which was posted by
Rock Sound
, Rian is telling us five secrets we probably don't know about him. In the second one, which was posted by
Shazam
, Jack and Alex are talking about Future Hearts. Watch
the videos
below.
Posted by
Moe
on 13 Apr 2015
<< Previous ... 2 ... 4 ... 6 ... 8 ... 10 ... 12 ... 14 ... 16 ... 18 ... 20 ... 22 ... 24 ... 26 ... 28 ... 30 ... 32 ... 34 ... 36 ... 38 ... 40 ... 42 ... 44 ... 46 ... 48 ... 50 ... 52 ... 54 55 56 57 58 59 60 61 62 63 64 65 66 67 68 69 70 71 72 73 ... 75 ... 77 ... 79 ... 81 ... Next >>